PORTABLE PETROL ENGINE CAMPING INVERTER GENERATOR 4 STROKE I5000 2000W
Regular price
£409.00 GBP
Regular price
Sale price
£409.00 GBP
Unit price
per
Sale
Sold out
DESCRIPTION
The i5000 Low Noise Petrol Generator UK is perfect for camping trips and garden use. It is a high-spec model with superior copper wound motor making it stronger, more reliable and gives better performance compared to the cheaper non-copper models. The pure sine wave technology is essential for most devices and it keeps the power output consistent. There is a normal UK 230V plug socket, a USB socket and a 12V 8.3A socket that can all be used at the same time without problem. This modern generator uses the latest technology including and eco mode to reduce fuel consumption and extend use per re-fill. Other features include digital volt meter, overload protection and low 62dB noise level making it one of the quietest generators on the market.
Low Noise Petrol Generator
LOTS OF SOCKETS
1 X UK 230V PLUG SOCKET, 1 X USB SOCKET & 1 X 12V 8.3A SOCKET WITH PURE SINE WAVE TECHNOLOGY ALLOWING THEM TO BE USED AT THE SAME TIME AT A CONSISTENT VOLTAGE.
SUPERIOR COPPER WOUND MOTOR
MOTOR IS STRONGER, MORE RELIABLE AND GIVES MUCH BETTER PERFORMANCE.
PULL START
QUICK AND EASY START.
FEATURE PACKED
DC OVERLOAD PROTECTION, DIGITAL VOLT METER, AIR COOLING, ECO FUEL SAVING MODE AND LOW 62DB NOISE.
FEATURES
Superior copper wound motor is stronger and gives much better performance.
Extra long running times.
Recoil quick and easy start.
Pure sine wave technology allows multiple devices to be used at the same time at a consistent voltage.
1 x UK 230V plug socket.
1 x USB socket.
1 x 12V 8.3A socket.
DC overload protection.
Digital volt meter.
Air cooling.
Optional Eco mode reduces fuel consumption and gives a longer run time.
Sleek and compact modern design makes it very portable.
Low noise.
Clear warning light indicators including low oil level warning.
SPECIFICATIONS
Sockets: 1 x UK 230V, 1 x USB, 1 x 12V 8.3A
Continuous Working Time At 25% Load: 10 Hours
Continuous Working Time At 50% Load: 8 Hours
Displacement: 79.7CC
Oil Volume: 0.35L
Fuel Tank Capacity: 4.0L
Start System: Pull start
Rated Frequency: 50/60HZ
Rated Voltage: 120-240V
Maximum Power: 2.0KW
Rated Power: 1.8KW
Waveform distortion factor (%): <2
Noise (dB) 7 m 50% load: 62
Dimensions: 480x285x460mm
Packing Box Size (Inner Diameter): 510x310x525mm
Net Weight: 18kg
Gross Weight: 19kg
Share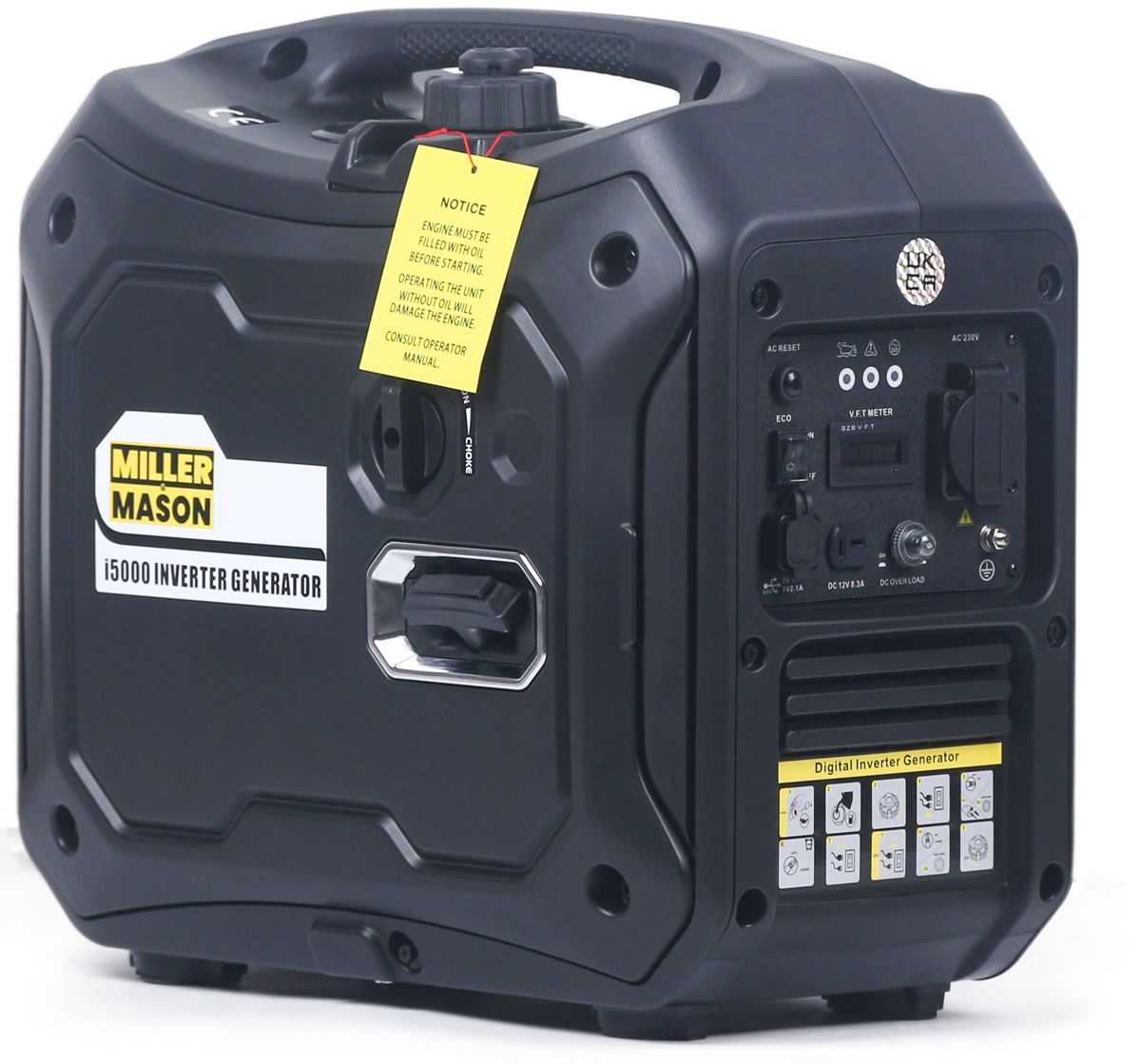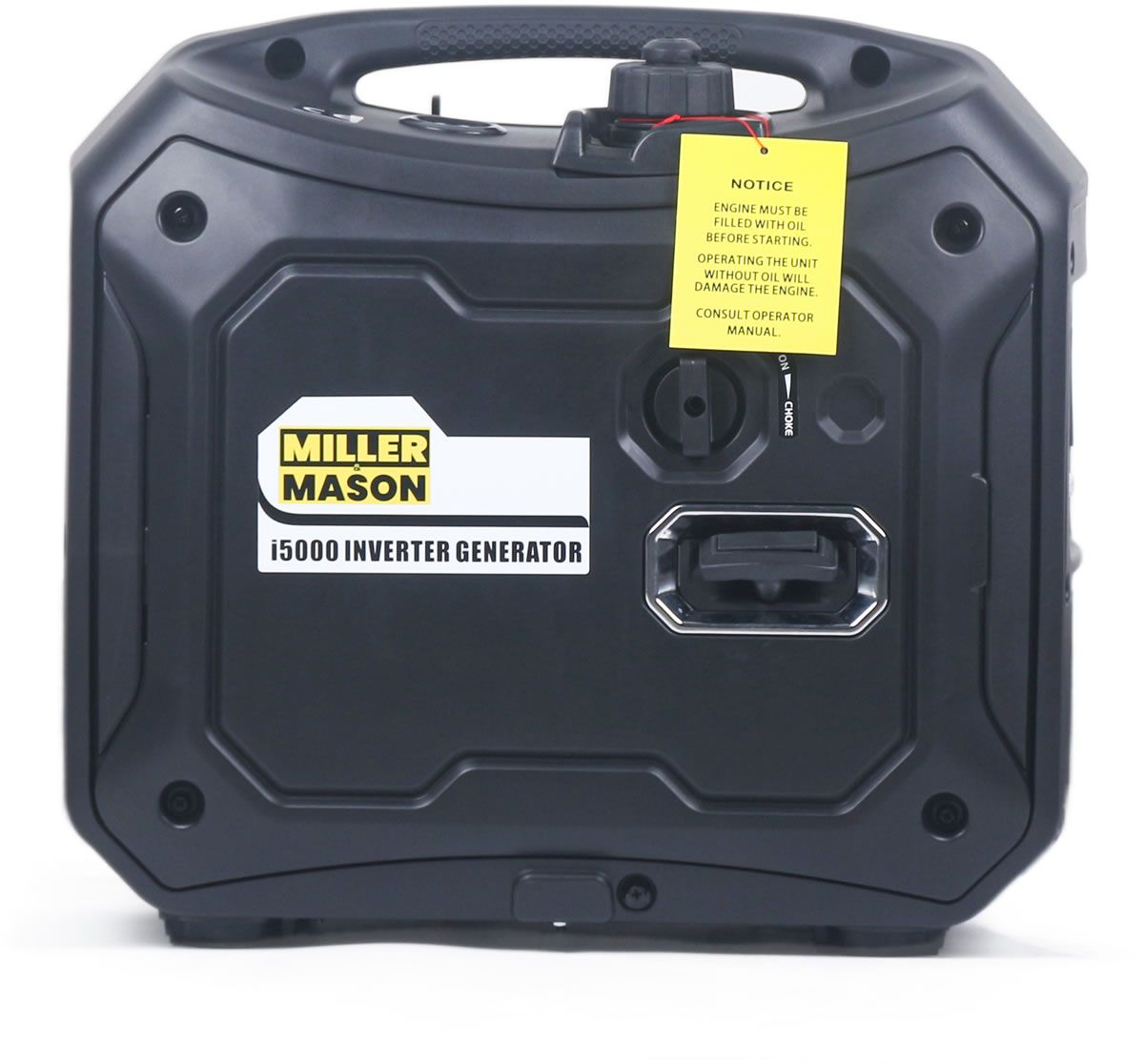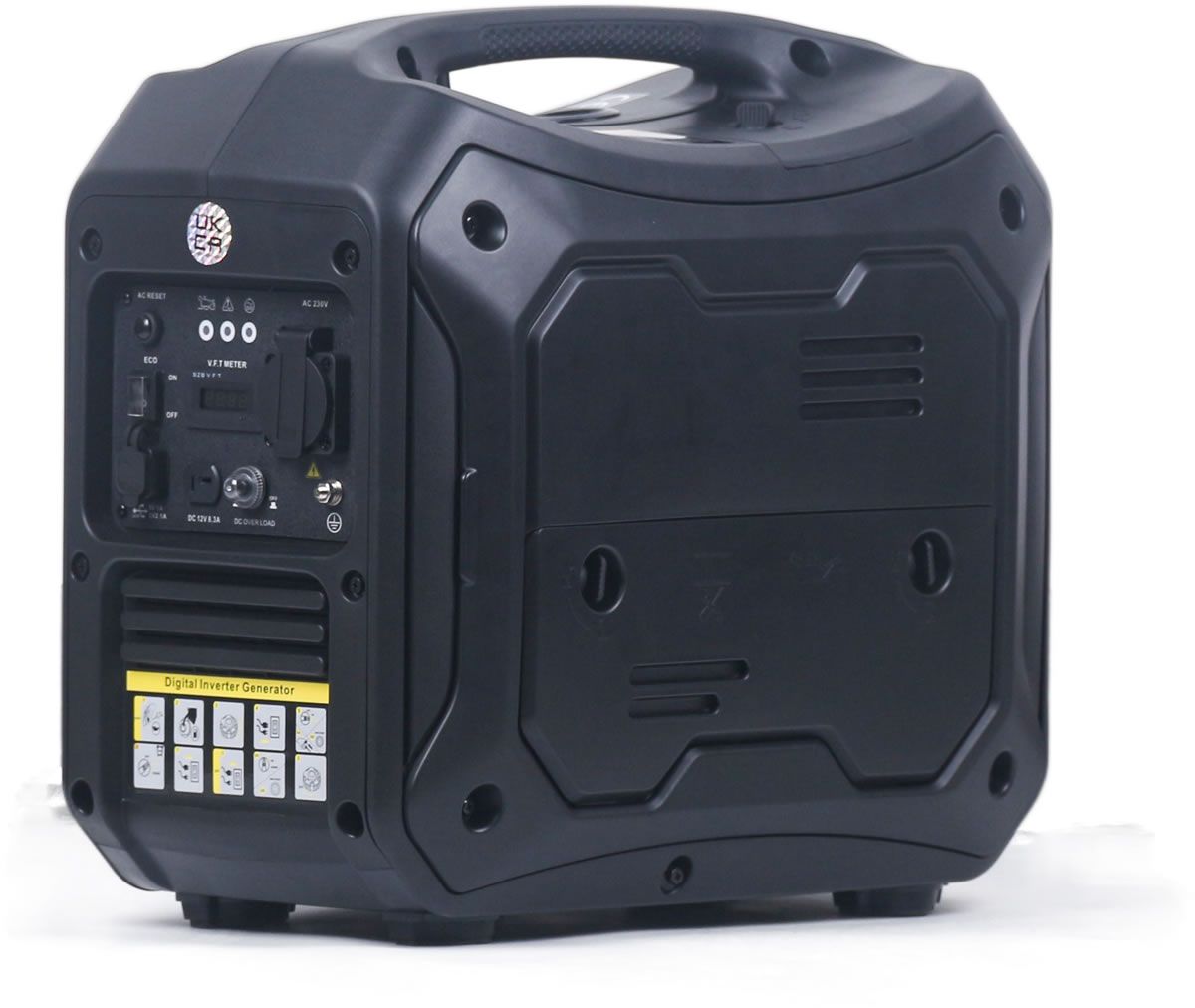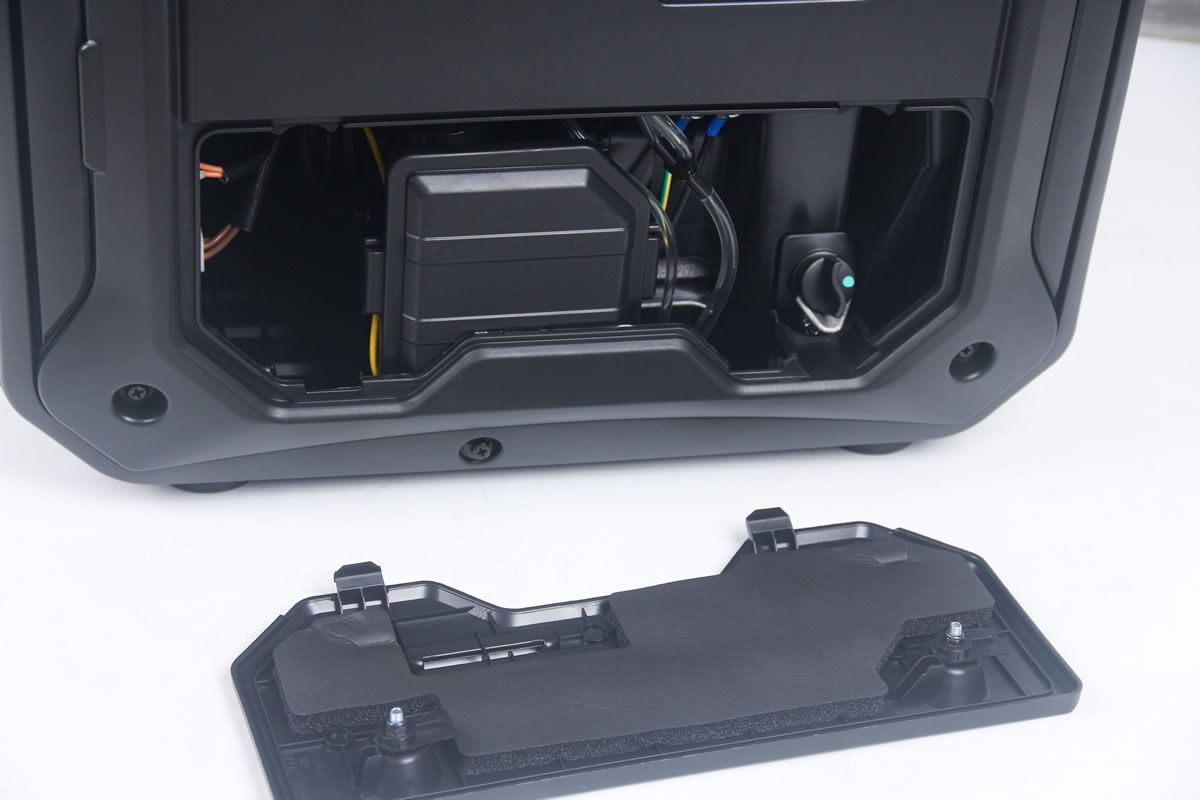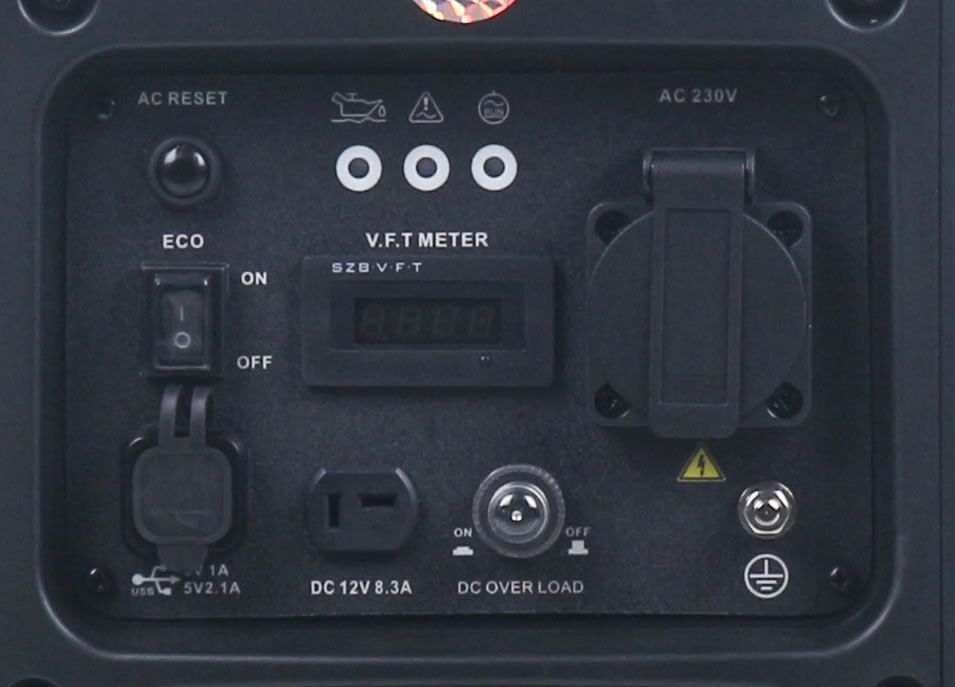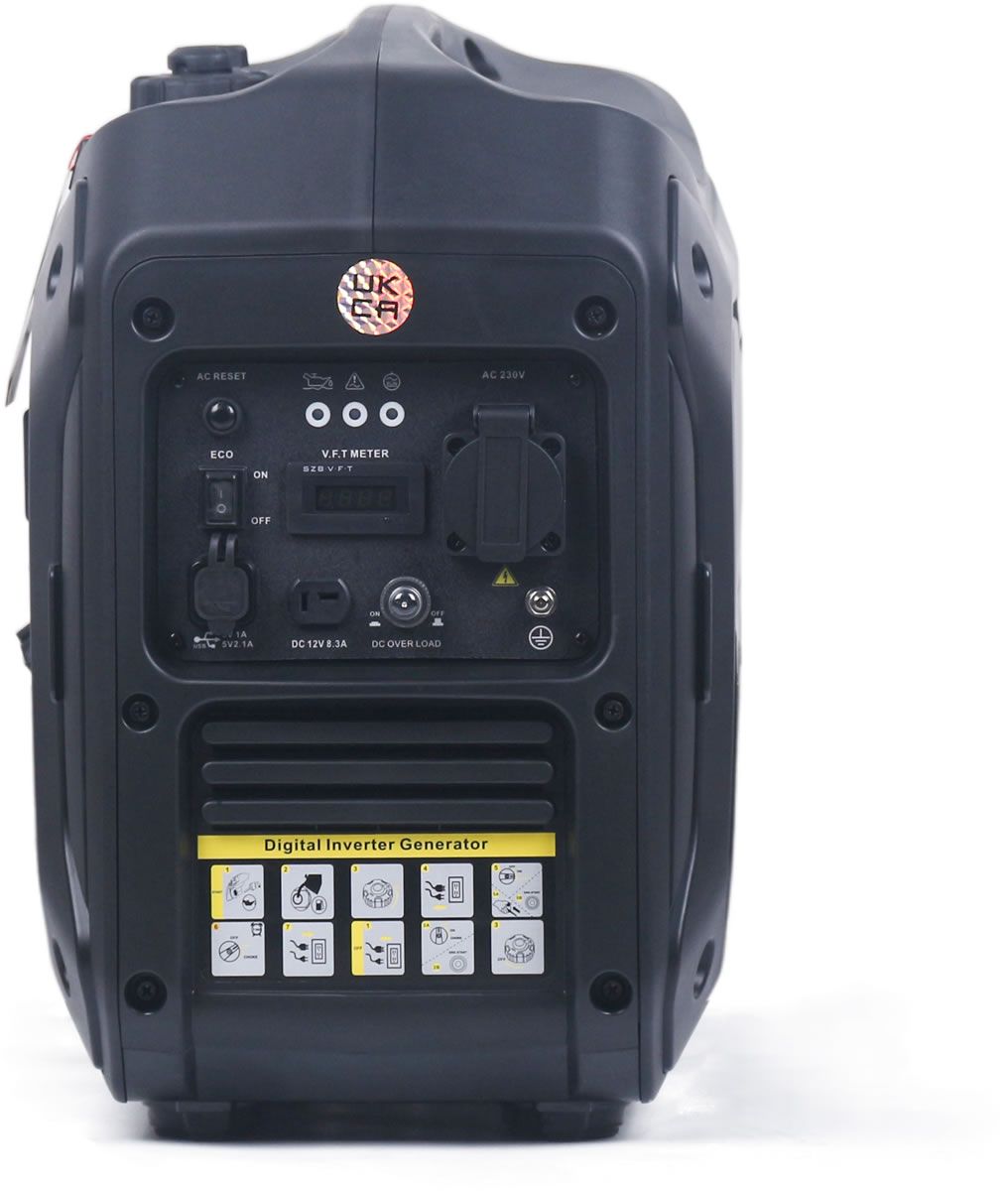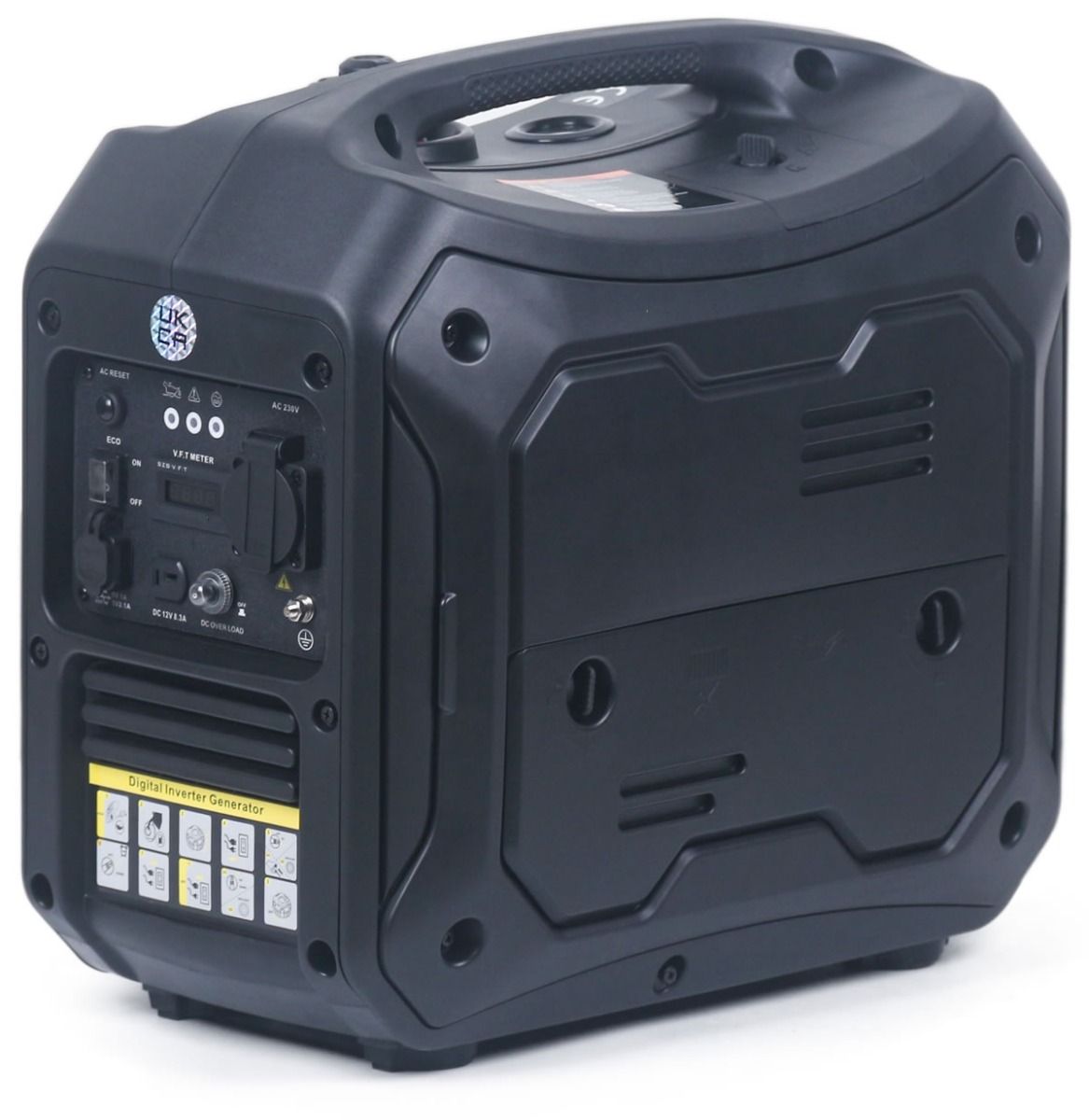 Was great on the campsite!
Good value for money and will be useful on off road camping trips